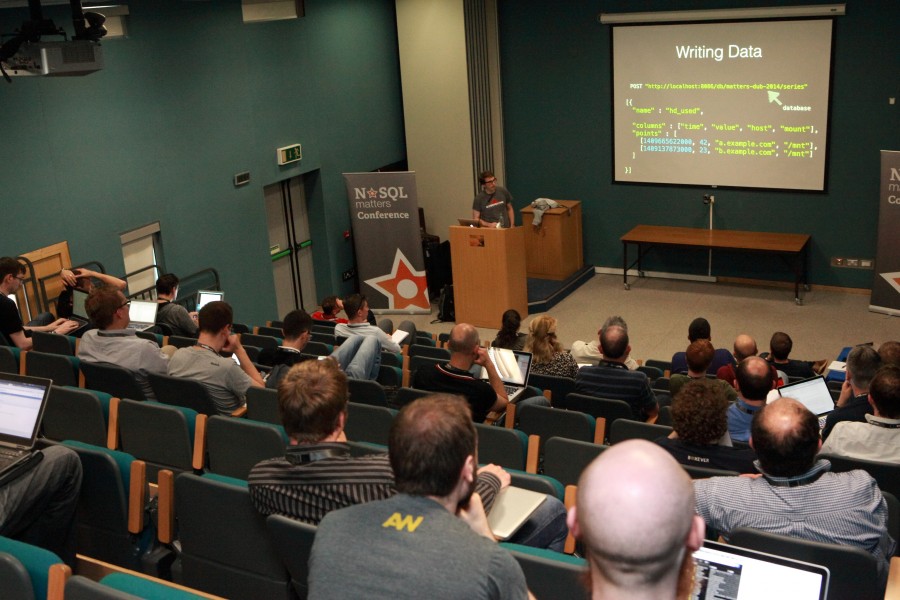 NoSQL Matters Dublin 2014   ⋅   © Dr. Celler Cologne Lectures GmbH & Co. KG
Last week I gave a talk at NoSQL Matters Dublin 2014 on "Getting Started with Time Series Data".
In this presentation I gave a quick introduction into time series data and databases. In particular I presented InfluxDB's Query Language and how you can organize, down-sample and aggregate data when it arrives at InfluxDB using their Continuous Query feature. You can find the slides over at Speaker Deck or embedded at the end of this post.
I blame @tisba who's infected me with InfluxDB, but I must confess @dweet_io + @InfluxDB == fun Will keep you posted … #IoT #timeseries

— Michael Hausenblas (@mhausenblas) September 6, 2014
Michael Hausenblas immediately got inspired and blogged about using InfluxDB to get sensor data from https://dweet.io (Internet of Things) and visualize it using Grafana. Both of Michael's posts here and here are a must read if you are interested in getting to know InfluxDB.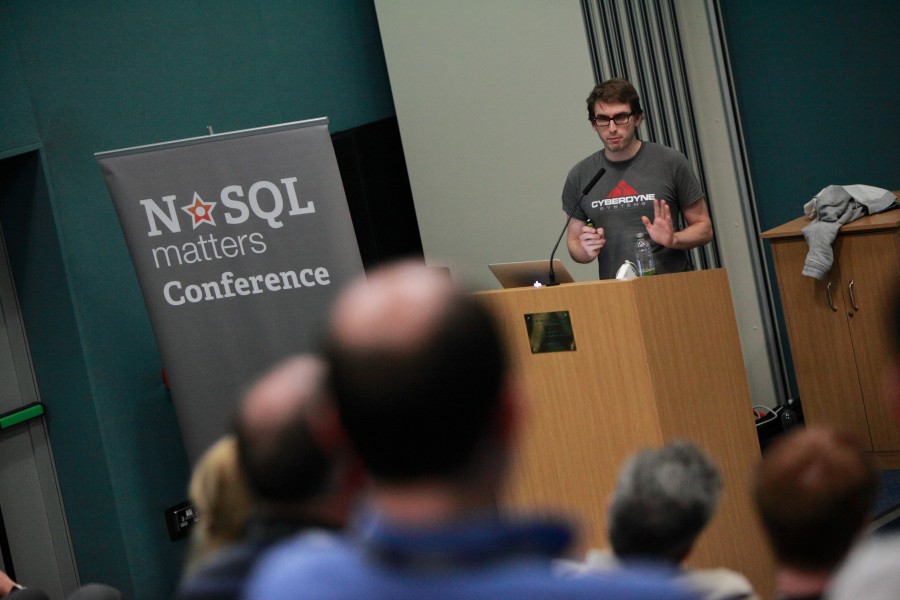 NoSQL Matters Dublin 2014   ⋅   © Dr. Celler Cologne Lectures GmbH & Co. KG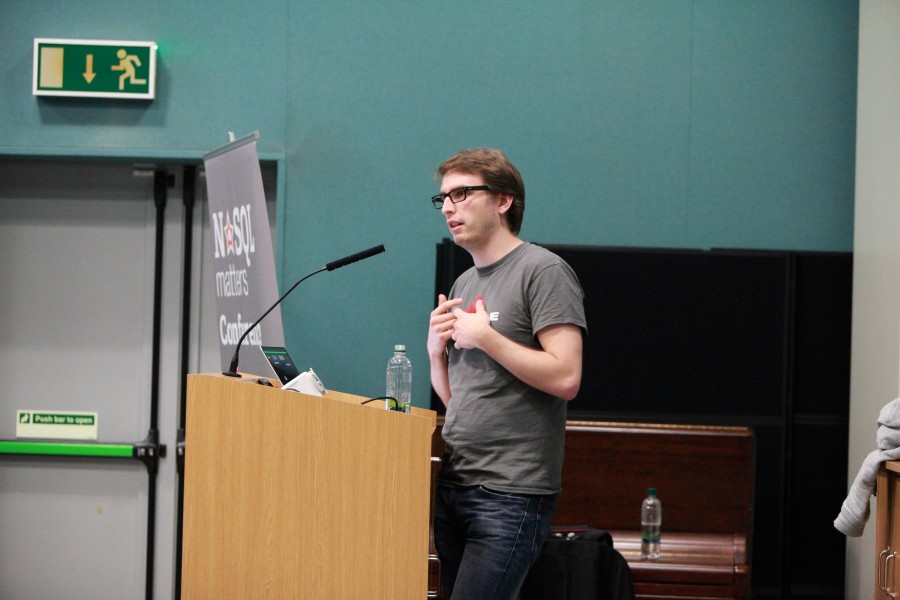 NoSQL Matters Dublin 2014   ⋅   © Dr. Celler Cologne Lectures GmbH & Co. KG